Welcome to the Counselor's Corner!  My name is Mrs. Mills and I am the school counselor.  I am excited to be working with students through the delivery of a comprehensive school counseling program, that includes preventative and responsive services while fostering academic, career, and social-emotional development.
Classroom Lessons
I visit each classroom multiple times throughout the school year to present Safer Smarter Kids Lessons.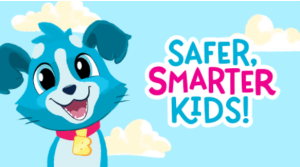 https://safersmarterkids.org/
Small Group Counseling
A variety of small groups will be offered to students throughout the school year.  The topics could be social skills, anger management, friendship, coping skills for anxiety, or other areas that students need support.  Groups will range from 3-6 students and will have approximately six sessions.  Each session is 30 minutes.  If your child is recommended for a group, a consent form will be sent home and must be returned in order for the student to participate.
Individual Counseling
Some students may benefit from one-on-one counseling regarding academic, social, or emotional challenges.
Contact Information
Mrs. Mills
E-mail: cemills@pasco.k12.fl.us
Phone: (727) 774-5800